Clients
It is important for us to build a relationship with our end users so that we can be sure we understand their needs and requirements, and so that we are able to explain the technical and financial benefits of our proposed solutions.
Over the past 25+ years, our equipment have been bought and installed by a number of the largest and most successful companies in the world; including major oil & gas organisations.
Our equipment, services and solutions are making a lasting contribution to our clients and the communities in which they operate.
We are supremely confident of the quality and safety of these equipment and proud that these solutions are adding technical and commercial value to our clients.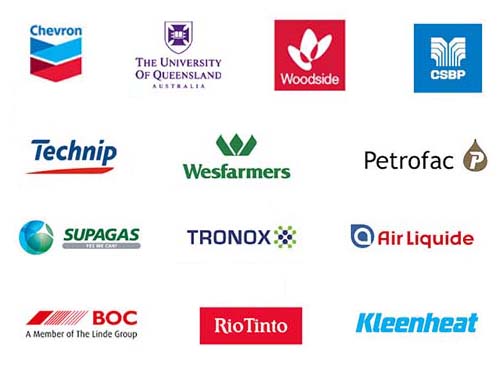 Engineering Consultants
On large projects, we like to have early contact with the consulting team responsible for the Front End Engineering and Design (FEED).
In our experience, through a mutual understanding of our client's objectives and needs, we are able to offer solutions which can save time and costs in design and which can offer considerable advantages to the end client.
Contractors
We work hand in hand with contractors to ensure our equipment is supplied and commissioned with the minimum of fuss or issues.
Often prior to major contracts being awarded, clients or the EPC will undertake a value engineering exercise; it is common for our equipment and solutions to be chosen through the considerable total cost of ownership benefits we can bring to value engineering.
Universities
Our equipment is at the leading edge of quality and innovation, supported by considerable investment in in-house research, development and testing. We welcome the opportunity to share our experiences with universities and similar research-oriented organisations, particularly in new fields such as sustainable energy.