SIAD MI awarded as Hydrogen Rising Star Company of the Year at Connecting Green Hydrogen MENA 2022
April 2022
On 30 March 2022, at The Hydrogen Future Rewards which is part of the "Connecting Green Hydrogen MENA 2022" event, SIAD MI has been awarded the "Hydrogen Rising Star Company of the Year". This event which focused on the topic of hydrogen produced from renewable sources, is held from March 29 to 31 at the Palazzo Versace in Dubai (United Arab Emirates).
The award acknowledges SIAD MI's proficiency in the development of new solutions relating to the compression and liquefaction of green hydrogen. Through its parent company SIAD, which has been producing and distributing technical gases for almost a century plus its direct experience with thousands of customers throughout the world, SIAD MI boasts the dedicated and specific know-how to compress, manage and liquefy hydrogen, and in particular green hydrogen. The focus is on reciprocating compressors: SIAD MI manufactures these units according to the "lean" methodology, which combines a modular design with the integration of digital systems, minimizing waste and maximizing performance. This is supported by the Remote Assistance and Remote Monitoring services, remote services of continuous assistance and maintenance managed by SIAD MI technicians. In recent years, SIAD MI's efforts have focused on the compression of green hydrogen at very high pressures using oil-free technology. Safety, reliability, efficiency, maintainability, and connectivity: these are the most important features offered by SIAD MI's hydrogen compressors. SIAD MI also designs and manufactures air separation plants using cryogenic technology. These plants make it possible to distil the main gases in air, thus obtaining nitrogen, oxygen, and argon of very high purity, in liquid or gaseous phase. SIAD MI's significant knowledge of cryogenic processes has enabled it to develop and offer the market natural gas liquefaction plants, used in Small Scale LNG (Liquefied Natural Gas) plants for the re-liquefaction of gas evaporating from storage (the so-called BOG, an acronym for "Boil Off Gas"). Specific expertise on cryogenic gas liquefaction technologies has now also allowed SIAD MI to engage in research and development of processes for hydrogen liquefaction.
The award given to SIAD MI is a great achievement for the entire SIAD Group and confirms its position as a key player in the international market within the green hydrogen management sector.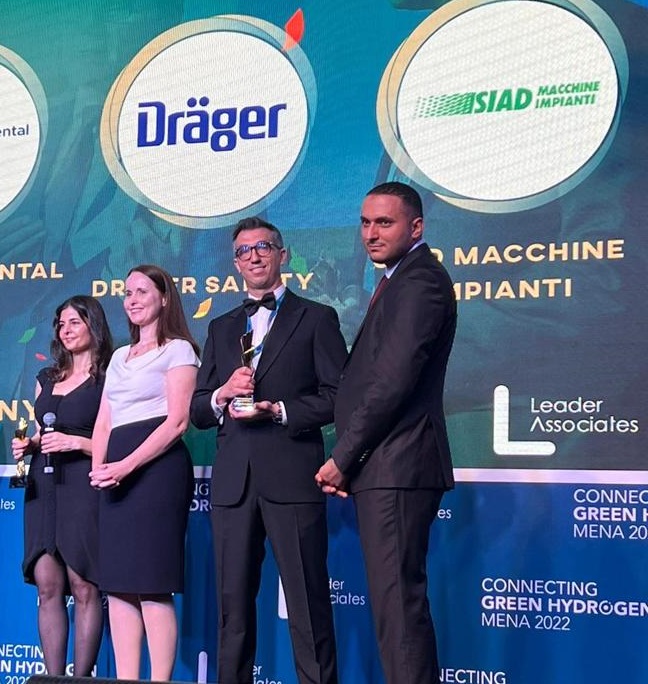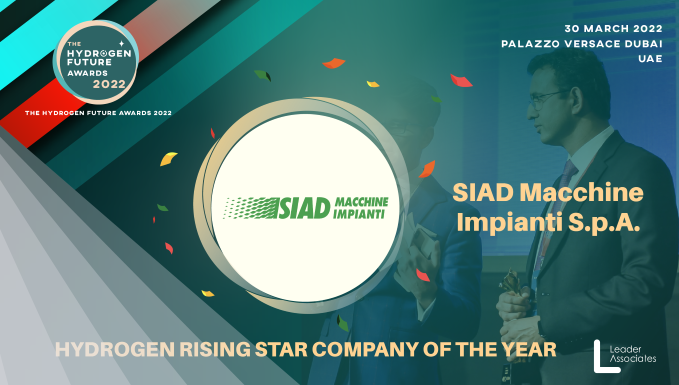 Biofuels: SIAD Macchine Impianti supplies a green hydrogen compressor
March 2022
SIAD Macchine Impianti has produced a hydrogen compressor for a large-scale, multi-megawatt, high-temperature electrolyzer. The contract was requested by Paul Wurth, an engineering company in Luxembourg. The SIADMI compressor will be integrated in the hydrogen processing unit, designed and manufactured by Paul Wurth in the frame of the MULTIPLHY project. Apart from the compressor, the hydrogen processing unit involves a hydrogen dryer as a key element in order to deliver the adequate quality of hydrogen to the end user NESTE, in a reliable way.
The compressor developed by SIADMI is suitable for automatically managing hydrogen at low pressures (0 to 33 bar). The main feature of the unit developed for the project concerns the oil-free compression of hydrogen, which comes from the electrolysis process mixed with varying percentages of water vapor.
In addition, the device has a compact layout with high accessibility. The selection of premium materials also means that it can offer high performance at very low temperatures (down to -25°C). The compressor is designed to follow the variable operation of the electrolyzer, providing outstanding continuity of operation.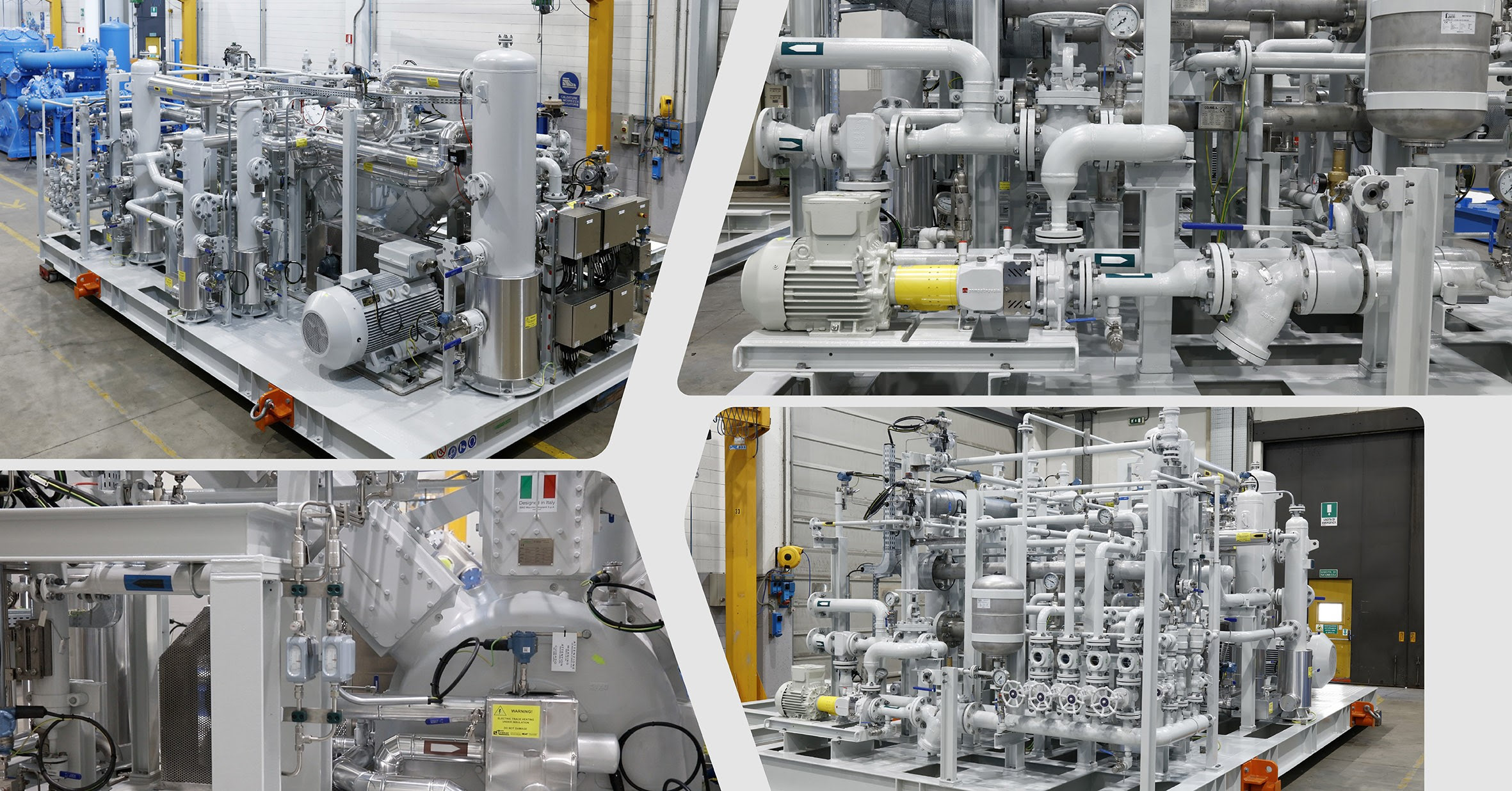 Gas Membrane Separators
December 2021
Q-Boss is delighted to announce a new strategic business relationship with a major membrane manufacturer involved in the development and sales of gas separation membrane technology.
Gas Separation Membrane technology is a well-established process technology that is an alternative to conventional solvent-based process technologies. The technology is becoming widely used for the extraction of impurities from gas streams, and for example plays an important role for process clients in the removal of CO2 and H2S
The Gas Separation Membrane process consists of feeding a gas stream to a membrane unit where the gas is exposed to a semi-permeable membrane designed to separate the desirable gases from other components. A pressure differential is kept across the membrane: a high pressure side (retentate or residue) is separated from a low pressure side (permeate) by such semi-permeable membrane. Thanks to the pressure difference across the membrane, the most permeable components will concentrate in the permeate side.
Examples of applications:
Natural Gas Sweetening Product:
Wellhead Natural Gas Conditioning (onshore/offshore);
Pipeline conditioning;
Acid gas removal / Natural Gas Sweetening;
Enhanced Oil Recovery (EOR);
Biogas / Landfill Gas (LFG) upgrading;
Fuel Gas Conditioning Product:
Fuel Gas Conditioning for Gas Engines and Gas Turbines;
Volatile Organic Compounds (VOC) removal;
Syngas applications.
Our Q-Boss team is available to provide you with more information and to support your projects. Please feel free to contact us.
Decarbonisation, SIAD Macchine Impianti takes on the BOG management for the first liquefied natural gas storage facility in the Italian peninsula.
December 2021
Decarbonisation, SIAD Macchine Impianti takes on the BOG management for the first liquefied natural gas storage facility in the Italian peninsula.
SIAD Macchine Impianti has installed and started up at the Port of Ravenna a re-liquefaction plant for the evaporated natural gas (Boil-off gas – BOG) at the service of the Small Scale LNG (SSLNG) and four cryogenic compression packages (BOG compressors) for the recovery and re-liquefaction of evaporated natural gas again.
The installation is located in a latest generation LNG storage facility owned by Depositi Italiani GNL – DIG.
The storage facility consists of two atmospheric storage tanks for liquefied natural gas (LNG). The LNG is transported by Edison to Ravenna by means of LNG carriers, transferred, and stored in the tanks at the depot and made available for bunkering or to be loaded by tankers and distributed on the mainland at the filling stations.
The storage facility has a capacity of 20,000 cubic meters. Having a potential annual handling of more than 1 million cubic meters of LNG, it will be able to refuel up to 12,000 trucks and up to 48 ferries per year and will therefore be a strategic point for liquefied natural gas refuelling throughout the northern Adriatic for maritime transport and for the central north for land transport. This is a fundamental investment to make the transport sector more sustainable. By using methane as a fuel, emissions of sulphur oxides and particulate matter can be reduced to zero, with a 20% reduction in carbon dioxide emissions compared to traditional fuels.
In this context, SIAD MI has been involved in the compression and re-liquefaction of the BOG. Liquid methane, in fact, during the various transfer operations (from the LNG tanker and during distribution), partly vaporizes and passes from the liquid state to the gaseous state, namely the BOG, which is first compressed and then re-liquefied to be reintroduced into the storage tanks.
The re-liquefaction plant developed by SIAD Macchine Impianti will enable it to treat 1,100 kg per hour of methane, for a total of about 26 tons per day of recondensed gas, thus making it possible to exploit LNG supplies with considerable savings in the long term. Additionally, the green footprint that characterizes the plant is particularly significant: because of the use of methane, in fact, during the life cycle of the plant it is estimated that there will be an overall saving of 6 million tons of CO2 compared to the use of other fuels.
SIAD Macchine Impianti also designed and supplied four BOG compressors, which are oil-free and with ATEX certification for installation in potentially explosive atmospheres. Of these four compressors, two will work at the service of the plant for the re-liquefaction of the evaporated gas and the other two will be involved in managing the gas boil-off during LNG transfer operations from the LNG carrier to the storage facility.
The plant design and construction work by SIAD MI began in August 2019, and was completed in 11 months, perfectly in line with the design requirements, which were met and maintained, notwithstanding the restrictions due to the 2020 health situation. SIAD MI's work did not end with the delivery, installation, testing, and commissioning of the plant and compressors, but is also continuing with the plant's operation and remote monitoring, using the latest technology systems.
Commencing in August 2021, a LNG carrier has fuelled the plant with liquefied natural gas, which has enabled the tuning activities to be carried out. The plant entered into operation in October. SIAD Macchine Impianti will continue its commitment at the LNG storage facility, supervising the maintenance and performance evaluation of the BOG compressors and the re-liquefaction plant, thus consolidating a lasting partnership with the Depositi Italiani GNL and contributing to the sustainability of sea and land transport in the Adriatic area.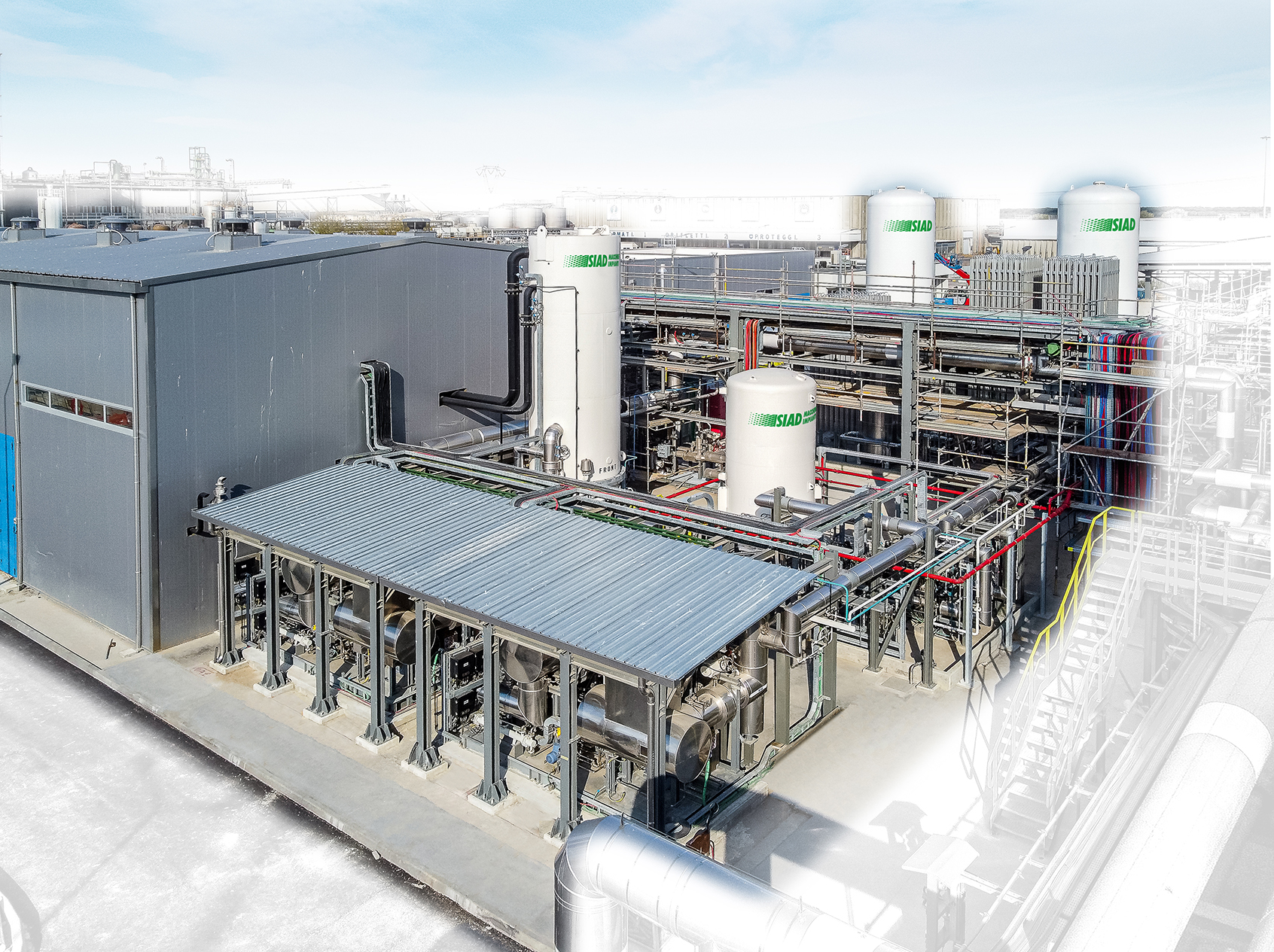 New ASU supplied in the green energy application
July 2021
Q-Boss is very pleased to advise that SIAD Macchine Impianti has been selected to supply an Air Separation Unit (ASU) to an innovative, low environmental impact, metallurgical complex in Russia.
A large smelter is being built in the city of Vyksa, Nizhny Novgorod Region, Russia, using green technologies. Initiated by the United Metallurgical Company owner Anatoly Sedykh, the project will result in a production facility featuring the best available green technology. With its specifications, the production facility will meet not only current international environment requirements but also future standards aimed at reducing the carbon footprint.
SIAD Mi's engineers are designing a 17,000 Nm3/h oxygen ASU perfectly in tune with the Carbon-Free philosophy that pervades the entire metallurgical complex project. The ASU plant will be able to produce the three major technical gases (oxygen, nitrogen and argon) in liquid and gaseous form, by separating them from the air.
This project showcases the skills and significant experience of SIAD MI's engineers in the construction of leading-edge green technology tailor-made plants with international significance.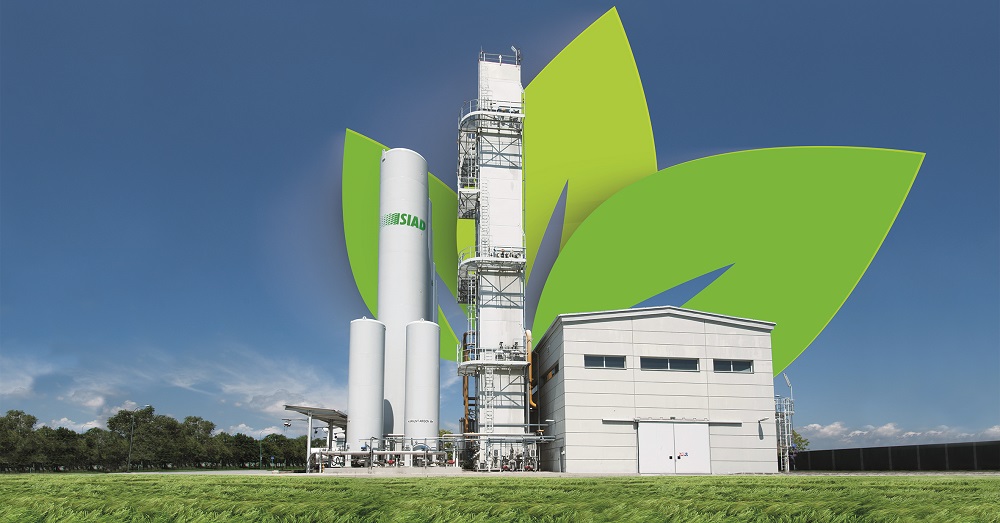 Snam and SIAD: agreement to develop small-and mid-scale natural gas and biomethane liquefaction plants
May 2021
Snam, one of the world's leading energy infrastructure operators, and SIAD, a leading chemical group in the production and supply of industrial gases and in the Engineering, Healthcare, LPG and Natural Gas sectors, have signed a framework agreement to start a technological collaboration in the small-scale and mid-scale liquefaction sector. The aim of the agreement is to foster the use of LNG and Bio-LNG as alternative fuels for sustainable mobility and other end uses.
The agreement aims to build small- and medium-sized plants for the liquefaction of natural gas and biomethane on a global scale, on behalf of third-party customers.
The plants proposed by Snam and SIAD will be modular and standardised, with capacities ranging from 50 ktpa (kilo-tonnes per year) to 100 ktpa in the case of small-scale plants and from 200 ktpa upwards for mid-scale plants.
The plants designed by Snam and SIAD use Italian technology, based on an energy-optimised cryogenic nitrogen cycle through the use of two machines (expanders/compressors). These plants allow methane to be transformed from a gas to a liquid state and represent an ideal solution to enable energy transition on global markets thanks to their price competitiveness. The savings compared to a traditional solution can be as much as 30% of the cost of the plant.
As part of the collaboration between Snam and SIAD, a project will be launched in Campania in 2021, with a capacity of 50 ktpa (small-scale), which has already obtained European funding. The plants, which will be operated by Snam, will also ensure the security of LNG and Bio-LNG supply to other regions of Southern Italy, shortening the chain between supply and end users and serving a rapidly growing market. LNG trucks have registered quite an increase in Italy in the last five years from fewer than 100 to about 3,000 units and there are now around 90 filling stations.
Thanks to their versatility, liquefaction plants, in addition to fuelling sustainable mobility, will also be functional for other uses, such as converting power generation from diesel to natural gas and some energy-intensive industrial processes.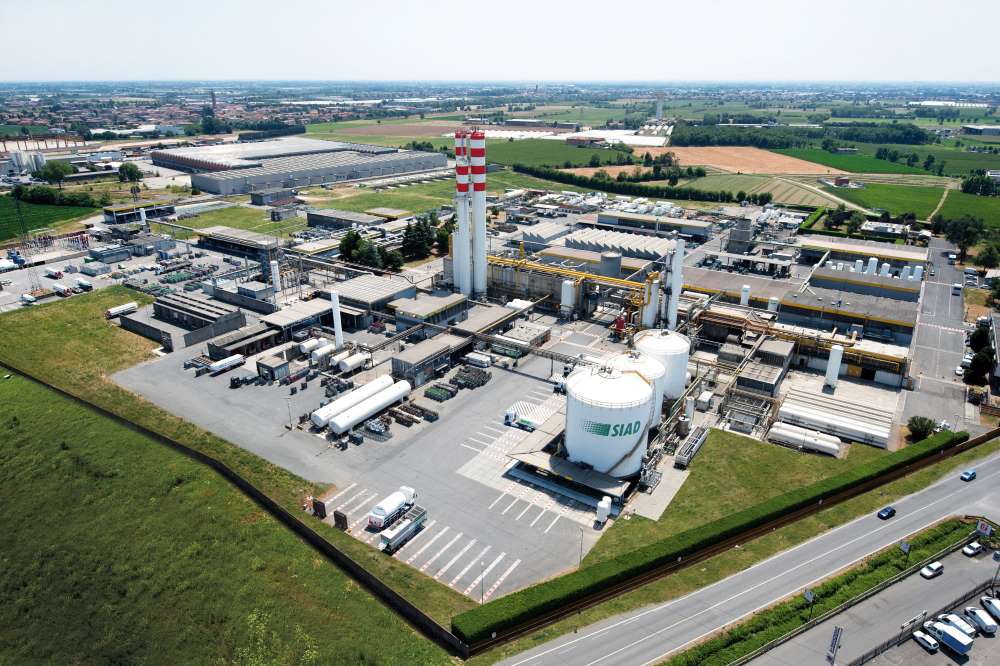 Green Energy Applications
April 2021
With their efficient heat transfer and high integrity, Vahterus Plate & Shell Heat Exchangers can improve efficiency in alternative energy applications. Their fully welded construction permits heat recovery from very demanding applications, notably when processing aggressive chemicals, and in applications at high pressures and/or high temperatures. As well as traditional heat recovery applications, Vahterus has experience in green energy systems like industrial heat pumps, landfill gas recovery and organic rankine cycle (ORC).
Smart LNG for LNG
March 2021
Thanks to its extensive experience and competency in gas treatment and cryogenic liquefaction, #SIADMI has developed a line of #SMARTLNG systems for the production of Liquefied Natural Gas (#LNG).
Smart LNG highlights four key aspects of SIAD Macchine Impianti's engineering skills:
✅robust and consolidated cryogenic technology;
✅a flexible liquefaction process;
✅operational safety;
✅maximum environmental sustainability.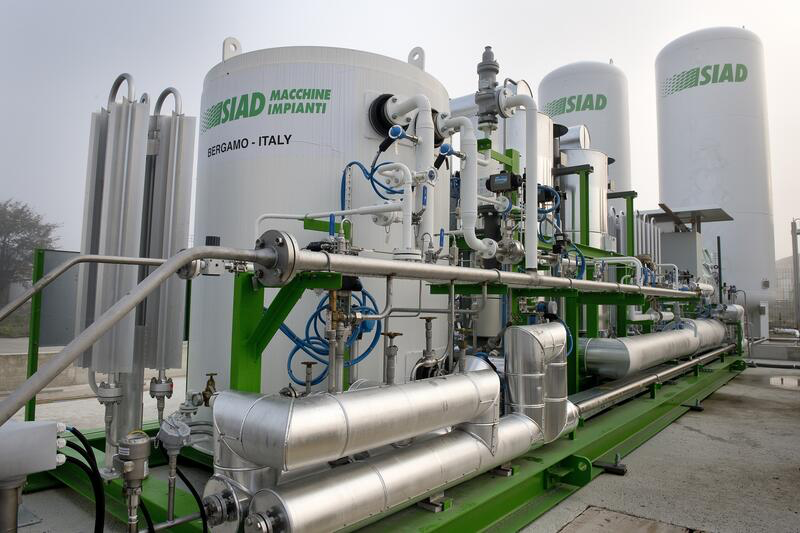 Smart LNG reference in Italy
March 2021
Italy's first liquefied natural gas (#LNG) coastal deposit, located in the Port of #Ravenna, will become operational in 2021. #SIADMI was chosen to design and install a #SMARTLNG system, the first of the "small scale" model manufactured in Italy, to re-liquefy evaporated gas (Boil-Off-Gas – #BOG) from the tanks of the coastal deposit. The cold box and the tank are currently being installed.
The facility will have a capacity of 20,000 cubic meters and an annual handling capacity of more than 1 million cubic meters of LNG, which will be used as alternative sustainable fuel in the heavy-duty and maritime transport sectors: the units's capacity will enable it to handle enough LNG to supply at least 12,000 trucks and approximately 50 ferries every year.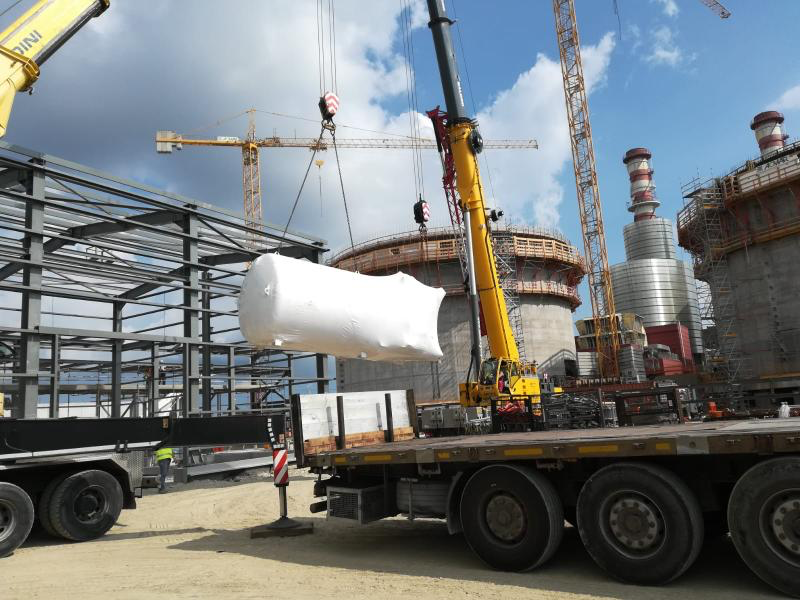 It's Smart . Smart Liquid.
Feb 2021
☑️High purity oxygen (99.6%) and nitrogen (99.999%);
☑️ An energy saving of at least 10%;
☑️ High level skid mounted technology (5 main modules);
☑️ Fully automatic system for easy and reliable "unattended" management;
☑️ Compact design for the easiest of maintenance;
☑️ The optimum CAPEX and OPEX compromise for the lowest overall product cost
Vahterus is one of the industry leaders in LNG heat exchanger solutions
Feb 2021
Our technology is ideally placed to support market initiatives in reducing CO2, providing highly efficient, robust and compact solutions in cryogenic conditions. Our close collaboration with customers and industry leaders together with our constantly developing technology has placed us in the forefront of the industry.
We have delivered over 300 heat exchangers to cryogenic LNG applications, have done countless simulations and tests, have close to 20 years of continuous experience in the field, and have been involved in more than half of the current LNG-powered marine vessels on the planet.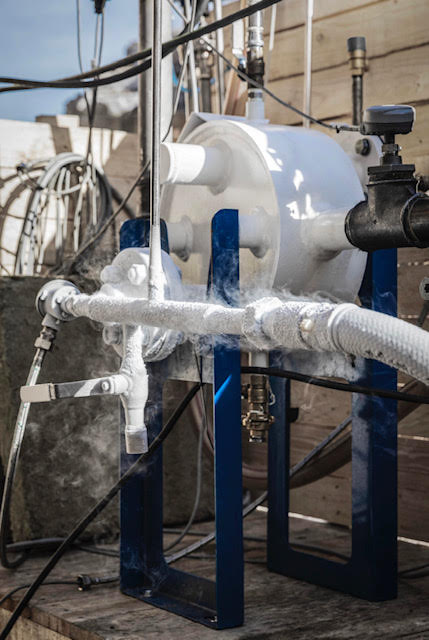 Vahterus Cleaning Methods – Keep your process running with our Plate & Shell Heat Exchanger
January 2021
Vahterus Plate & Shell Heat Exchangers are individually designed for each client's specific application. As part of the design, fouling is taken into consideration, as well as the customer's knowledge and experience of the process. A correctly designed Plate & Shell heat exchanger has a highly turbulent flow. This turbulence creates a high wall shear stress, which helps to keep the exchanger free from fouling, and most of the 60,000 heat exchangers produced over 30 years at Vahterus have never required cleaning. In rare cases, fouling cannot be avoided, but several Plate & Shell cleaning methods can be used. The method is chosen based on the type of fouling. For the most difficult fouling challenges, Vahterus has developed new methods. Deeper access can be achieved through removable flow director design and the capacity to stretch the plate pack, which opens up the channels for easier cleaning. The fouling product can be removed using a chemical bath, high pressure water cleaning or soda blasting.
Methods for cleaning:
– Back brushing
– Chemical cleaning
– Steam cleaning
– Mechanical cleaning
– Soda blasting
– Pyrolysis
– Ultrasonic cleaning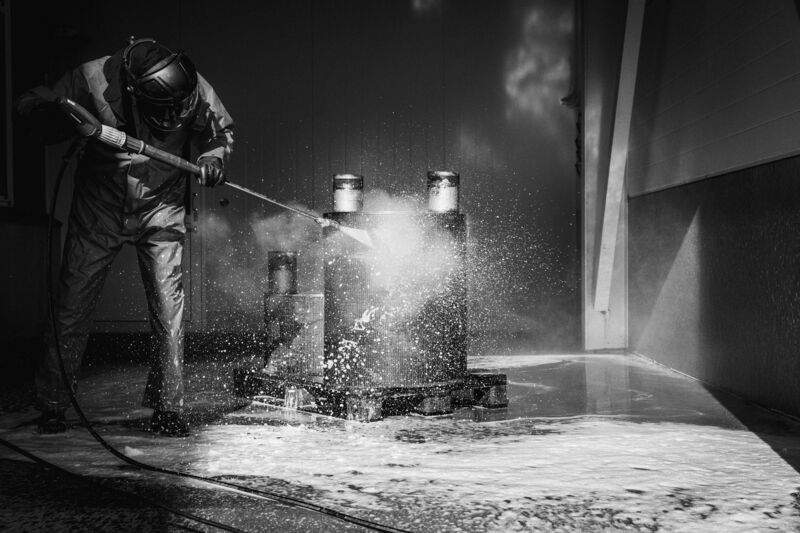 Liquefied Biomethane is a reality in Italy thanks to The SIAD Group working with Vulcangas and Iveco
December 2020
Italy starts the production of biomethane. In the last few days, in the province of Lodi, work on the first agricultural LNG production plant has been completed.
The project has brought together companies from an all-Italian supply chain: the SIAD Group, a chemical company specialising in the production and supply of gas; Vulcangas, a company that distributes LPG for both domestic and automotive use; Iveco, a manufacturer of industrial vehicles; and Lucra 96, a farm in the province of Lodi where the innovative plant is located. It is all the result of a year's work, now able to produce up to 3 tons of liquid biomethane per day.
By sharing its consolidated know-how in the technical and natural gas sector, in addition to the drive for innovation in the engineering field, SIAD has ensured a significant contribution through its Group companies: Tecno Project Industriale has developed the biogas purification unit (upgrading), while SIAD Macchine Impianti has developed the system for transforming biomethane from gaseous to liquid state, a fundamental step for its distribution ; finally, SIAD Spa manages the supply of nitrogen which is essential in the liquefaction process.
The supply chain, 100% "made in Italy", is all part of CIB, the Italian Biogas Consortium: each subject, by pooling experience and expertise in its specific sector, has worked in synergy, with the shared objective of creating a project that will give a strong boost to the decarbonisation of transport, promoting the transition from an economy based on the use of fossil fuels to a more sustainable one, all in line with European Green Deal policies.
Biomethane, produced by anaerobic digestion of biomass, is similar in composition to methane. Used mainly in road transport, it can ensure a high reduction of CO2 emissions into the atmosphere compared with fossil methane.
This first plant is therefore of great strategic value and represents a further endorsement of a virtuous circle: Italy, relying on internal production of biomethane, which is less subject to sudden supply interruptions, will be able to start offering company fleet vehicles an alternative to importing from abroad. A more sustainable solution, also economically.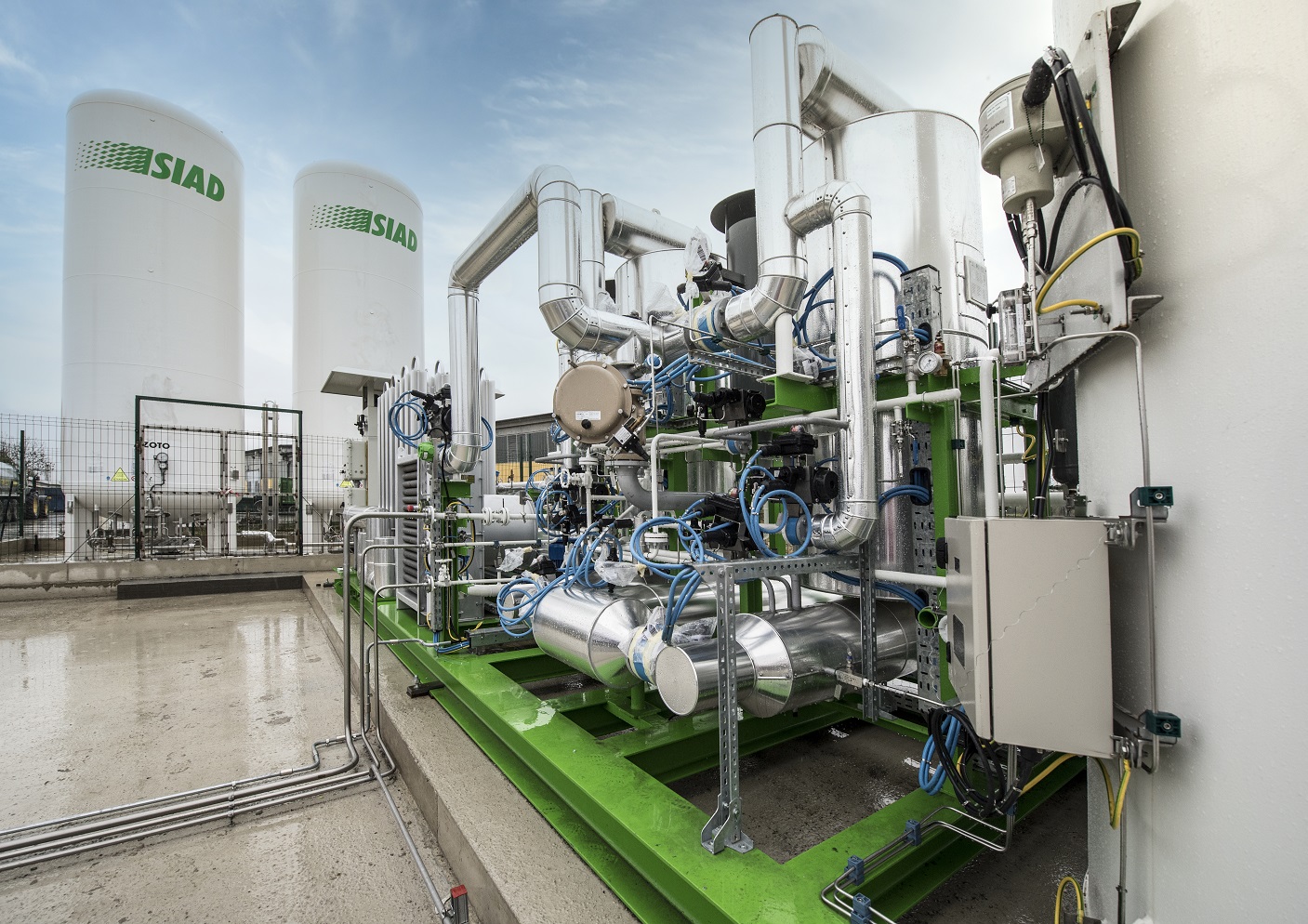 NEW 3-PIECE METAL SEATED BALL VALVE FOR HIGH TEMPERATURES
November 2020
Penta is pleased to announce the development of a new series of
metal-seated ball valves with typical 3-pieces construction.
The new model will be suitable for temperatures up to 400°C and pressure
classes up to ANSI 600.
As with any other 3-pieces ball valve, it will be possible to dismount
the central part of the body without dismounting the pipe connections in
order to make a maintenance but, differently than any other 3-pieces ball
valve, the central part of the body can be pressure tested before
reassembling it on the piping system to verify the seat and stem
tightness.
The new series will be available with Pentafite metal seats, Stellite,
Chrome Carbide, Tungsten Carbide hard faced ball and seats, as well as
standard Peek, RPTFE and TFM soft seats.
It will be possible to add a 100mm stem elongation to move the operator
away from overheated body and increase safety against fugitive emissions.
Vahterus is launching an interactive 3D model of Plate & Shell Heat Exchanger.
October 2020
As one of the digital leaders in the heat exchanger industry, Vahterus introduces a pioneering 3D and augmented reality (AR) model to present its product in a brand new way. Using the latest technology – iOS' AR Quick Look feature and Android's Scene Viewer – the model can be made immediately available to offices and homes worldwide. Customers can interact with the product and get a deeper understanding of the benefits that the Vahterus Plate & Shell Heat Exchanger brings. The 3D experience features a realistically rendered, true-to-scale 3D model of a fully welded Vahterus Plate & Shell Heat Exchanger, including several 'hotspots' that enable in-depth information of the key features such as key features such as welding and plate-pack construction. Explore our 3D model here.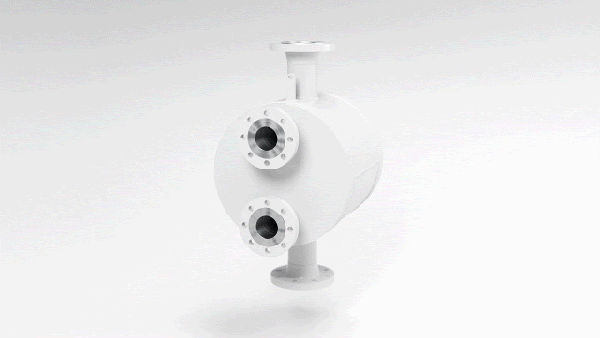 Vahterus – Plate and Shell Heat Exchanger: LNG in the spotlight
June 2020
Our customers are changing energy source from heavy fuel oil to Liquefied Natural Gas (LNG), which is becoming an increasingly popular fuel in marine and onshore applications and in power generation.
The rich possibilities offered by LNG have encouraged our partner to undertake extensive R&D work to understand the special features of heat transfer with cryogenic fluids. For an engineer, it's always exciting to see the extremes, for example in temperatures, like using liquid nitrogen at temperatures of -180°C to test our heat exchangers in an environment that's equal to LNG vaporising conditions.
In these conditions, the materials, the welding quality, as well as heat-transfer efficiency of our exchangers are rigorously tested. That has been our focus this spring. In this special issue, you can read about a larger series of cryogenic experiments in our Test Lab and about FEM simulations that help us to continuously improve the constructions used in the cryogenic environment.
Download the new issue of our customer magazine Hot & Cold here
Green Energy "Made in Italy"
April 2020
Italy's first liquefied natural gas (LNG) coastal depot, built by Depositi Italiani GNL S.p.A., will become operational in 2021. Located in the Port of Ravenna, the depot represents an outstanding opportunity for Italy, a new source of supply of LNG (Liquefied Natural Gas), essential to reach the country's greenhouse gas emission reduction targets, especially in the heavy-duty and maritime transport sectors.
The facility will have a capacity of 20,000 cubic meters of LNG and an annual handling capacity of more than 1 million cubic meters of LNG, which will be used as alternative sustainable fuel in the heavy-duty and maritime transport sectors: the facility's capacity will enable it to handle enough LNG to supply at least 12,000 trucks and approximately 50 ferries every year. It is estimated that during the life cycle of this project, which is expected to start operating in the second half of 2021, it will prevent the production of 6 million tons of CO2.
SIAD MI was chosen to design and install a SMART LNG system to re-liquefy evaporated gas (Boil-Off-Gas – BOG) from the tanks of the coastal depot. Once reconverted into a liquid state through a nitrogen recycling refrigeration system, the retrieved gas will be re-introduced into the depot's tanks, with zero emissions into the atmosphere, through a closed circuit that has no impact on the environment.
SIAD MI is also involved in the provision of cryogenic compressor packages – BOG compressors – to be installed to manage the Boil-Off-Gas during the unloading stages of LNG cargo ships, when LNG is transferred from the ships' storage tanks to the depot's tanks.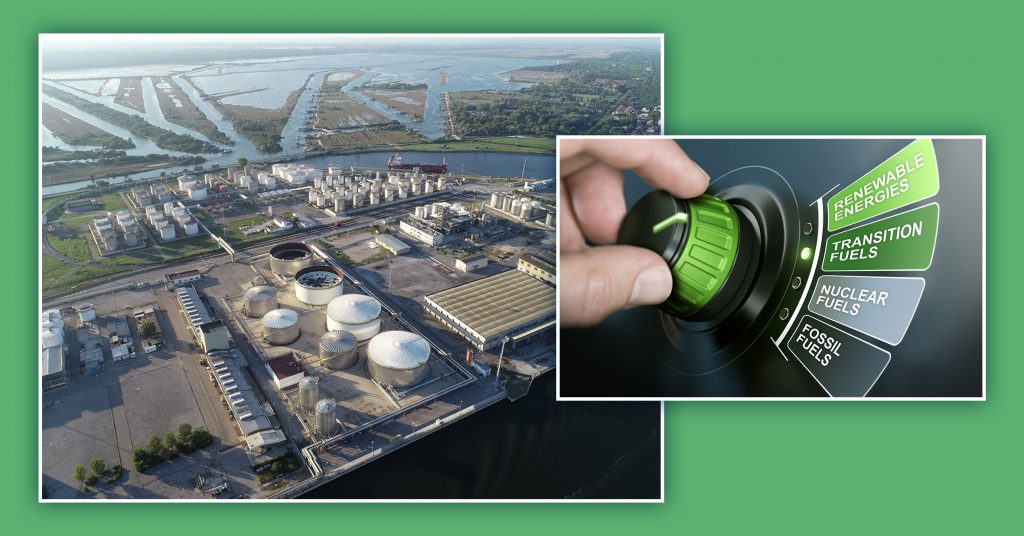 Q-Boss support during Covid-19
April 2020
It is an extreme and unique moment for the world economy and health system. Respecting all the rules put in place to manage the global pandemic, Q-boss is still supporting our clients with ourproducts and solutions. Please feel free to contact us for your enquiries and requirements, and / or for analysis related to your projects.

Vahterus Gets a New Visual Identity
April 2019
Vahterus unveils its visual identity remake. Vahterus¹s visual identity has been built up over the last 27 years. During that time, the company has grown significantly. They have invented new technologies and supplied premium heat exchanger solutions to customers all over the world. Now, they have renewed the branding to reflect these innovations and growth. The starting point for the visual identity remake was the values on which Vahterus is built: qualities, simple and meaningful design, caring for the environment, reliability, trustworthiness, innovation and customer focus.
SIAD Macchine Impianti – New Training Area
March 2019
A brand new Training Area was unveiled by the Global Service Division of SIAD Macchine Impianti.
From now on, a totally refurbished room with the most advanced, multi-media equipment will host the training sessions organized by the staff of SIAD Macchine Impianti for customers, agents, and colleagues who need to learn about operating and maintaining all SIAD Macchine Impianti products, with a special focus on compressors.
On the ground floor , there is a room with an interactive white board (IWB) for shared documents and multimedia content, and an area with full sized compressors for practical training sessions. Above these is a stylish meeting room on the upper floor.
Competent and well-trained technical staff provide the best guarantee for the optimum operation of SIAD MI products, minimizing running costs and ensuring total safety.
Watch the video
SIAD MI Interactive Performance Test: a new way of testing our compressors!
October 2018
Q-boss accredited to ISO 9001:2015
September 2018
On 20th of July 2018, Q-boss successfully completed our surveillance audit for ISO certification, and now the company is certified with the new Quality Standard ISO 9001:2015. It is a very important step for Q-Boss and we are confident it will help our Company continue to grow and serve our very valuable customers in the best ways.

Q-boss now has a Registered Trademarks
August 2018
We are proud to announce that our trademarks "Q-boss" and "Q-boss Process Solutions" have successfully been registered in Australia. This will help our name and brands to be protected and recognised in the international business world.

Q-Boss is on the move
July 2018
It's with great anticipation and excitement that we would like to announce that Q-boss will soon be moving premises. We are relocating to a larger facility which is located at 118 Dowd Street, Welshpool. The move will be taking place in mid-August.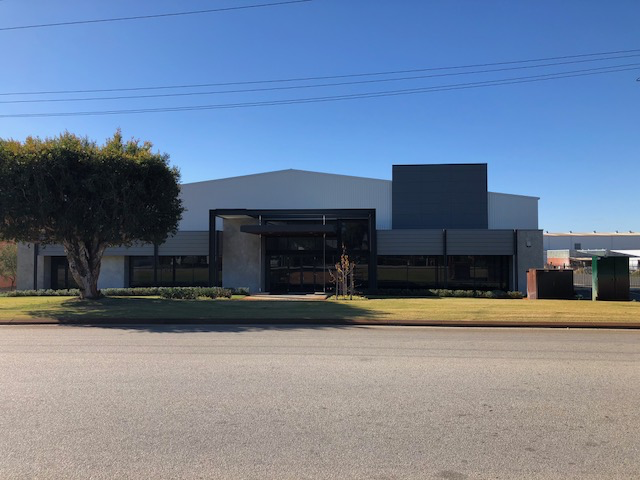 SMART LNG Plant
June 2018
Thanks to the wide experience and know-how gathered in cryogenic technologies, SIAD Macchine Impianti has developed a wide range of natural gas liquefaction plant.
SMART LNG plant are the first solution developed in Italy for the liquefaction of natural gas (LNG) on a small and scale.
The gas produced in this way can be used locally in transport service stations or for micro-distribution networks. SIAD Macchine Impianti uses tested and proven technologies characterized by easy plant start up, operation and shutdown, but also involving highly reliable and efficient nitrogen-handling machines (turbines and compressors).
The plant is also performing with high-pressure, natural gas network and its liquefaction process is flexible, so that a variation in capacity is straightforward and continuous operation is possible.
All this without sacrifying safety, by using nitrogen (inert gas) instead of hydrocarbon as a refrigerant.

New CO2 Compressor in Australia
February 2018
Q-boss is very proud to announce the order of a new CO2 reciprocating compressor that will be installed in NSW by end of this year. Thanks go to SIAD Macchine Impianti Italy for their support and to our client for the trust they have placed in our products and solutions. We look forward to helping our client with a very successful installation.
ISO Certification Renewal
September 2017
Q-boss has been an ISO certified company for 3 years! Our surveillance audit was held onsite on Friday the 15th of September 2017 with great results. We are proud of this result and are confident it will help Q-boss continue to grow and serve our very valuable customers in the best way.


Penta is celebrating 40 years of successful operations in the Metal Seated Ball Valves Market
August 2017
Penta's historical journey shines a light on our past, present and future.
Our journey begins with the development of the first metal seated valve for extreme working temperatures (up to 720°C), to the challenge of managing low temperature services (down to -196°C), and to the development of models for abrasive services and Multiport valves (3 ways).
Penta's latest industry-leading development is an innovative Wafer Split Body Design, as the starting point for the development of soft seated ball valves, which are designed to make the maintenance on those wafer valves used on dirty services easier. The use of a spit body wafer design eliminates the possibility of galling on the end ring nut. The automatic body cavity pressure relief, together with bi-directionality, make this model technically superior.
With over 40 years of experience in the ball valves industry, Penta products are synonymous with quality and reliability, thanks to the continuous investment in Research and Development into unique technology solutions in the industry, entirely made in Italy, that meet the specific needs of our customers.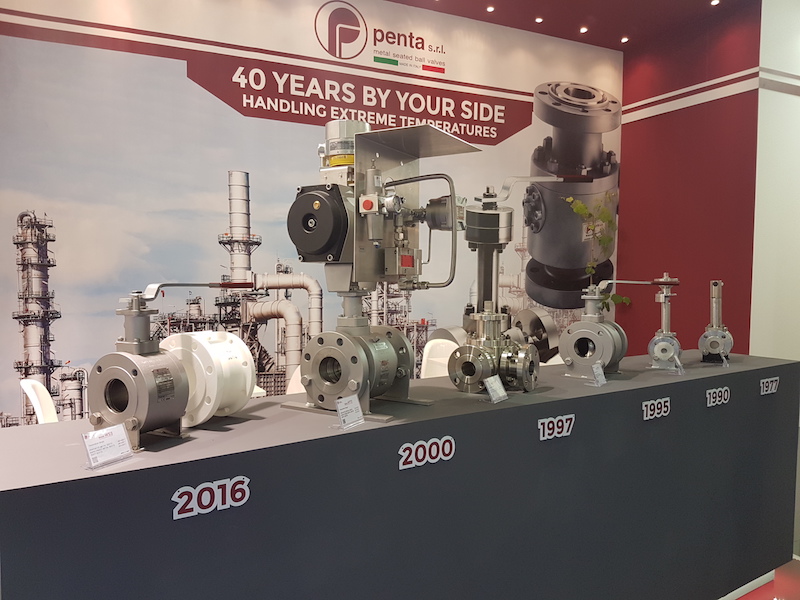 SIAD Macchine Impianti and the Global Service Division: a guarantee for ASUs
June 2017
The Global Service Division of SIAD Macchine Impianti offers specific maintenance and assistance services for the protection of air separation units from wear and tear damage. With its highly trained staff and selected spare parts, Global Service guarantees that the systems work reliably and efficiently over time, avoiding sudden stops and reducing recovery time to a minimum in the event of a stoppage.
The SIAD Macchine Impianti Global Service Division is the ideal choice for reliability, and in particular for:
The supply of genuine spare parts
Preventive and predictive maintenance
On site assistance
Remote assistance: scheduled or on call (24/7)
Staff training
Engineering services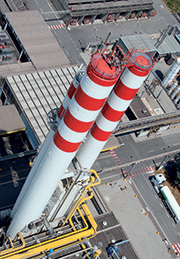 APPEA 2017: the importance of being there
May 2017
Last week, Q-boss attended the APPEA Conference and Exhibition at the Perth Convention Centre in Perth, Western Australia.
It was a very successful event for everybody involved and provided an important opportunity for our team to be there and meet our historical customers and new potential clients.
Many thanks to all the people who took the time to visit our booth, and to our partners that sponsored this important event.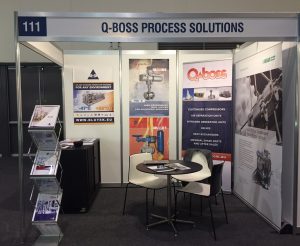 Q-Boss is proud to attend the 2017 APPEA Conference and Exhibition in Perth, Western Australia
May 2017
For the second consecutive year, Q-boss Pty Ltd will be present at the APPEA Conference and Exhibition. This exhibition is a key industry event. The show attracts major international oil and gas companies, service providers and equipment manufacturers.
The 2017 edition of APPEA takes place from 14 to 17 May 2017 at the Convention and Exhibition Centre in Perth, Western Australia.
The Perth exhibition is the ideal showcase for Q-boss since it is known to be an excellent networking platform and offers numerous opportunities for sharing knowledge and establishing partnerships for our products and solutions related to compressors, air separation units, heat exchangers and specialised valves.
Come and visit us at stand no. 111
For more information: http://www.appeaconference.com.au/

Q-Boss is again a member of Achilles FPS
April 2017
We are delighted to inform you that Q-boss Pty Ltd is again a registered supplier member of Achilles FPS Oil & Gas Asia Pacific (member number 27299).
Being an Achilles FPS community member gives us complete visibility of our business and capabilities to the main Buyers using Achilles for the pre-qualification of their supply chain. These Buyers include Arrow Energy, Conoco Phillips, Origin, QGC, Santos, Senex Energy, Total and many more.
This Certification will help us to work with our Partners and customers in the most efficient way.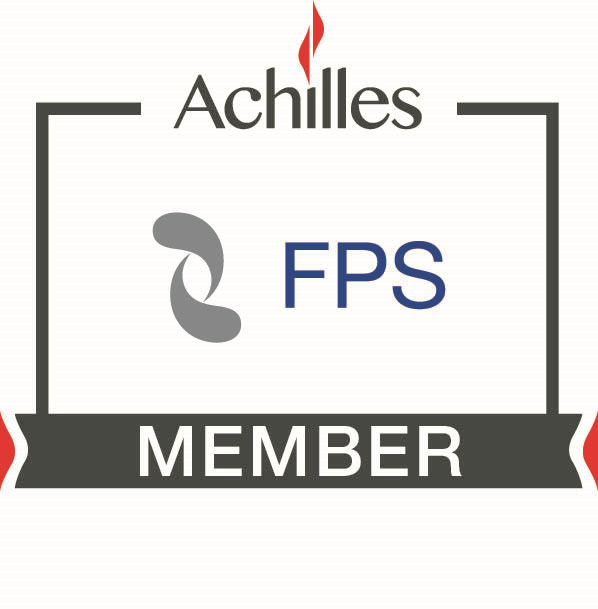 Cape Lambert Power Plant Project
March 2017
Q-boss is proud to have been selected as one of the suppliers for the Cape Lambert Power Plant Project, in Western Australia. Thank you to everybody involved in this prestigious project for your support and for the trust you have placed in our company, products and people.
Q-Boss's cyclist team in Adelaide
January 2017
"Q-boss's cycling team proudly participated in the "Tour Down Under" held in Adelaide in January 2017 as an amateur team.
To be part of a team is really important, both in sport and in the business context. By working together, it is possible to be successful through challenging circumstances.
Q-boss is proud to be a part of this team and to share the values of friendship, sport, support and respect".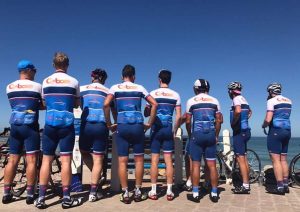 SIAD MI commissions ASU in Indonesia
November 2016
SIAD Macchine Impianti has commissioned and sold a new air separation unit (ASU) to a Gas Company in Jakarta, Indonesia.
The turnkey plant, which was installed in Karawang Industrial City, produces a total of 120 tonnes per day (tpd) of liquid oxygen (O2), nitrogen (N2) and argon (Ar).
It is understood that the inauguration of the new site seeks to support the development of the local high-tech industry in Indonesia by supplying high quality liquid products.
The plant was jointly engineered by SIAD's teams at its headquarters in Bergamo, Italy, and its SIAD Engineering (Hangzhou) division in the Zhejiang Province, China.
ISO Certification Renewal
October 2016
Q-boss have been an ISO certified company for 2 years!
Our surveillance audit was held onsite on Monday the 3rd of October with great results. We are
proud of this result and are confident it will help Q-boss continue to grow and serve our customers.

PSHE for high-pressure geothermal power generation application
Septemeber 2016
In 2011, Queensland Geothermal Energy Centre of Excellence (QGECE) in Australia was looking for compact and robust heat exchanger solution for a lab environment geothermal power generation system. The Queensland Geothermal Energy Centre of Excellence was established in 2009 in Pinjarra Hills, Brisbane, Australia. The purpose of the research centre was to assist the uptake of geothermal power generation.
Vahterus and Q-boss worked closely for this project. "They were successful in obtaining the contract after an internal review process. A key aspect of the review was the ability to provide compact, cost-effective, high-pressure heat exchangers suitable for the required duty. During the tendering and supply process Vahterus and Q-Boss were very supportive, and provided assistance and information as required. In operation, the heat exchanger units have performed as required," says a QGECE Research Officer.
The fully welded structure and the compact size of Vahterus PSHE proved to be a winning combination: it utilizes the thermal capabilities of corrugated plate technology and housing the platepack with a pressure vessel (shell) to create an innovative and robust heat exchanger solution.
As an end result of the close cooperation between Vahterus, Q-boss, and the customer, the units were successfully put into operation. More recently, the system had a piping upgrade, the team worked effectively again to allow the upgrade to proceed rapidly.
[/vc_column]
Blutek Screw Compressor
August 2016
We are very proud to introduce our new supply Partner: BLUTEK.
BLUTEK is an independent ISO-certified company that specialises in the design and production of engineered turnkey skids for service air, instrument air and nitrogen generation, both offshore and onshore.
BLUTEK also creates and assembles tailor-made skid units for adverse environments such as offshore, explosion-proof and desert areas. These include instrument air, black start and plant air compressors.
Based on the client's specifications, skids include:
– Screw compressors (lubricated or oil-free, water or air-cooled, and fixed or variable speed, with electric LV-MV motor or diesel engine)
– Dryers: adsorption, heatless / heated, heat of compression (HOC), membrane and refrigerated
– Membrane / pressure swing adsorption (PSA) nitrogen generators
– Air receivers
– Specialized lifting frames
BLUTEK solutions are designed and manufactured to meet our client's Standards requirements, and can comply on request with all major local and international Standards, including API 619, ISO 10440.1 and ISO 10440.2, ATEX, API R14, EN 60034, ASME VIII DIV. 1 and U STAMP, and PED.
Through Q-boss' partnership with BLUTEK we are able to provide our customers with a wider range of solutions and support to meet their requirements.
Please contact us if you have any requirements for BLUTEK solutions.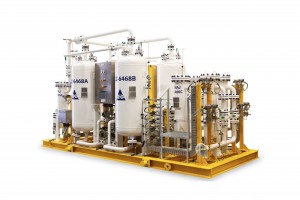 SIAD Macchine Impianti Global Service Division: new life for compressors
May 2016
Continuous optimization of compressors. With the new revamping tools, "Revamp Conversion" and "Modernization", the aim is to upgrade outdated technologies, renew worn machines and replace old-design components. This gives a significant reduction in machine downtime, better performance at equivalent consumption plus operating conditions in maximum safety, always in compliance with current regulations.
The main advantages of the revamping include the upgrading of the machinery to the new process or capacity conditions; a guarantee is then issued, attesting that the examined compressor is as new.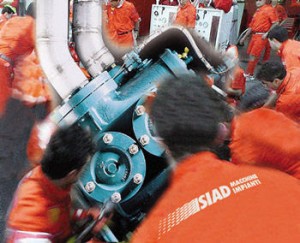 SIAD Macchine Impianti Smart Liquid Plant
April 2016
SIAD Macchine Impianti won another important order from a leading Indian company operating in the medical and industrial gas production and distribution sectors. The order involves the supply of a Smart Liquid Plant, with the modular Air Separation Unit (ASU) representing a development of SIAD Macchine Impianti's liquid oxygen and nitrogen production systems.
The five main modules making up the system will be fully assembled and tested in the factory – and then installed and connected on site in just 15 days, which is 70% less than the time normally required for such operations. This saves about 30 days in the time and costs of a complete installation, thereby allowing earlier commencement of production.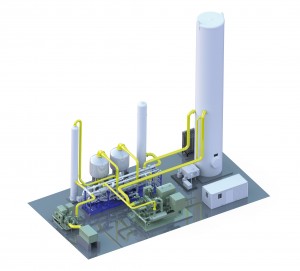 Q-Boss is again a member of Achilles FPS
March 2016
We are delighted to inform you that Q-boss Pty Ltd is again a registered supplier member of Achilles FPS Oil & Gas Asia Pacific (member number 27299).
Being a FPS community member gives us complete visibility of our business and capabilities to the main Buyers using Achilles for the pre-qualification of their supply chain. These Buyers include Arrow Energy, Conoco Phillips, Origin, QGC, Santos, Senex Energy, Total and many more.
This Certification will help us to work with our Partners and customers in the most efficient way.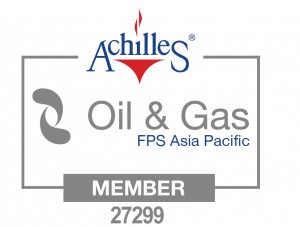 The Internationalisation Award goes to Vahterus
February 2016
The President of the Republic of Finland, Sauli Niinistö, has awarded 2015 internationalisation awards to Vahterus, which excels in industrial heat exchangers.
The internationalisation award of the President of the Republic is a recognition granted to internationally successful Finnish companies, communities and their personnel. The award winners' success is based on top expertise, the ability to seize opportunity in the changing markets and a willingness to take risks.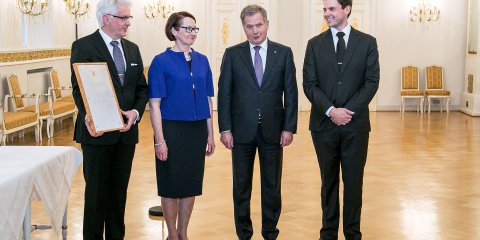 Penta receives ABS approval
January 2016
In December 2015, Penta reached another target regarding the quality and reliability certification of their products. Penta's model SAT CRIO class ANSI 150 has received ABS (American Bureau of Shipping) Approval for use on LNG (liquefied natural gas) vessels.
The certification covers both manual valves and valves with additional operators (gearbox, pneumatic actuators) and was obtained following ABS Rules 5C-8-5/3.1(b), regarding working temperatures lower than -50°C. All Penta valves have been tested to 16 bar and -150°C.
The valves are part of the SAT Crio series, and are designed for handling cryogenic media at temperatures between -200°C and +200°C, when valves are equipped with seat in KEL-F, or between -100°C and +700°C, when they are equipped with the unique self-lubricant seat manufactured from our special "Pentafite" material. Neither valve types use any polymeric material or O-ring for Body Gaskets or Stem Seals.
Q-boss proudly supports local cyclist team
December 2015
We are proud to inform that Q-boss is one of the main sponsor for a bicycle team based in Perth, "Squadra del Sabato".For Q-boss the sport is important, it is an opportunity to share important values as friendship, respect, fair competition.This is the opportunity to spread our brand around Perth's paths.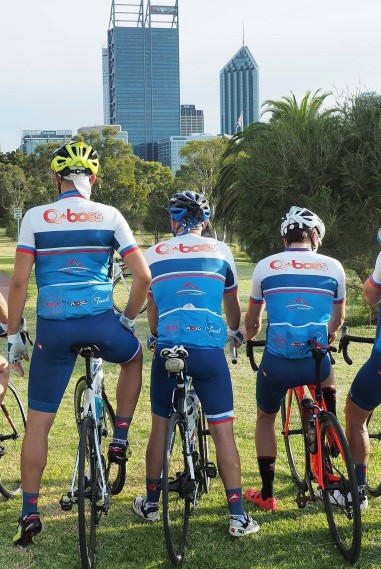 Q-boss has achieved ISO 9001:2008
November 2015
We are delighted to inform you that in November 2015, Q-boss Pty Ltd has achieved ISO9001:2008 Bureau Veritas Certification.
This is a very proud moment for us all at Q-boss. We are continually investing in our processes and services, so that we can be recognised by our local customers as a high-quality and customer-focused service provider, who proudly represents the leading products and solutions from our world-class global suppliers.
This Certification will help us to work with our Partners and customers in the most efficient way. Thank you again for all your support of Q-boss, we sincerely appreciate it

Q-boss attends
APPEA

Conference & Exhibition

May 2015

The 2015 edition of APPEA Conference & Exhibition takes place from 17 to 20 May at the Convention & Exhibition Centre in Melbourne, Australia. The event is organized by APPEA which is the largest Australian association for oil production and research, and represents 98% of the market sector at a national level. The convention aims to encourage the exchange of ideas and contribute to the development of the sector's regulatory framework.
The Melbourne exhibition is the ideal showcase for Q-boss with the intent to also explore the East Coast of Australia to spread the products and solutions related to compressors, air separation units, heat exchangers and specialised valves.
Come and visit us at stand no. 356
For more information: http://www.appeaconference.com.au/